A perfect example of this is Blendworth Centenary collection which celebrates this eclectic styling. Boasting a vast array of hand-drawn and painted designs from luxurious exotic toiles and bountiful botanicals to intricately executed feather embroideries and textured geometrics; the designs are printed on a diverse range of base cloths including sumptuous velvets and natural linen mixes, all embracing a rich and sophisticated colour palette.
Check out the Centenary Collection. Click here.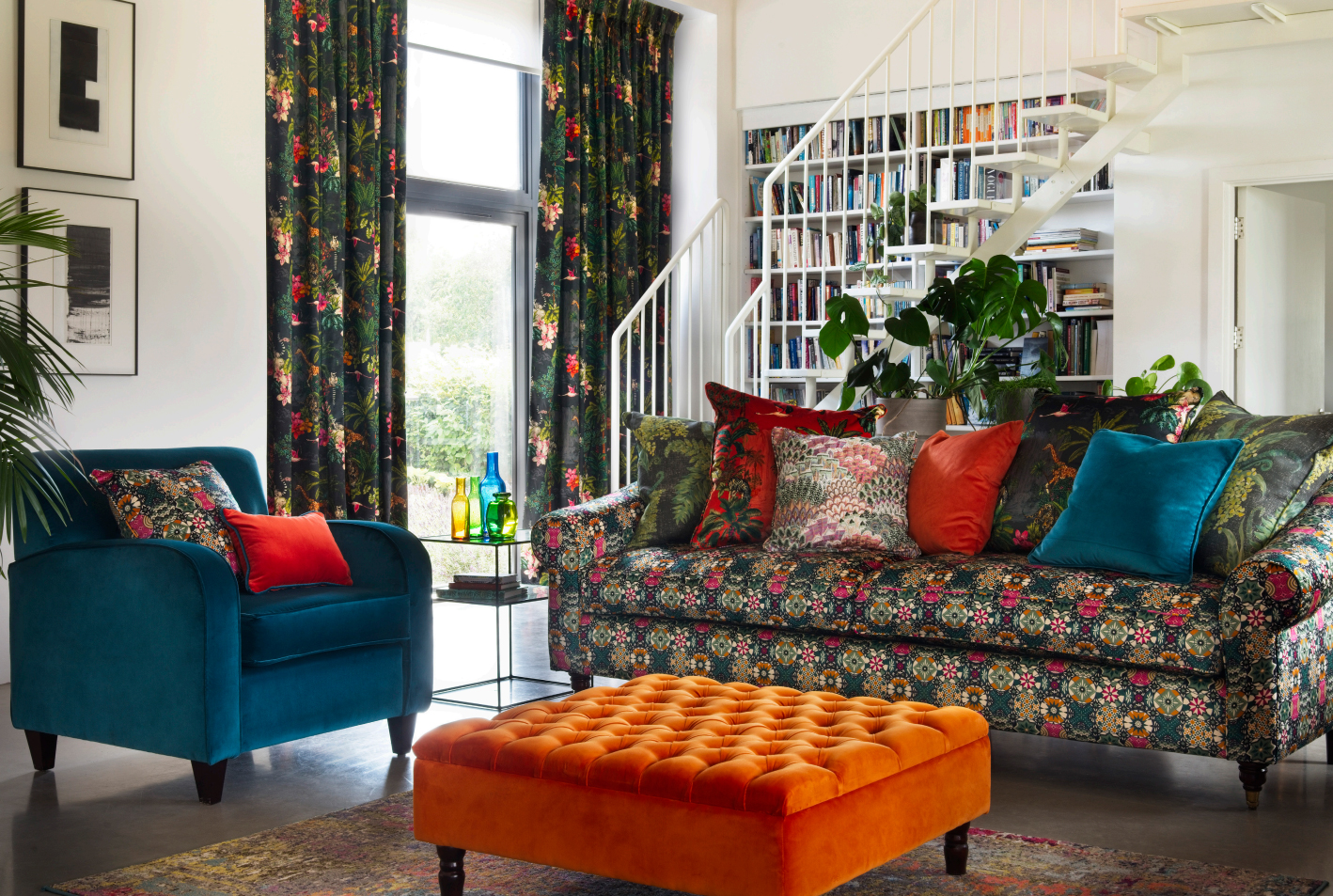 This isn't new to 2022 but this collection is as relevant to this trend as ever; Clarke & Clarkes Exotica collection exudes a luxe, vibrant, tropical paradise with a fabulous mix of Birds of paradise, cheetahs and passion flowers all set against co-ordinating geometrics and plain weaves. Here you have the option of going all out bold or pairing back with soft pastel shades.
Harlequins Amazilia fabrics & wallpapers are not huge collections but they are certainly eclectic! The Congo fabric is an incredibly sylish woven cotton that contrasts so beautifully with the delicate hummingbird sheer in the Amazilia design. Papilio which showcases a fabulous array of beautiful printed butterflies would make for a striking curtain or roman blind. If your looking for a feature wall or just all out wow then Papilio in the wallpaper version should certainly do the job! Though these are not currently available on our website; it is possible to order curtains, blinds and wallpapers from this range. Just give us a call and one of our team will be happy to assist!
Above, the hummingbird sheer, Amazilia and below, Papilio curtain shown in the flamingo, papaya and loganberry colourway.
Back to Blog